Louie et Lucie never fails to impress! Their flirty cuts mixed with fun and unique prints are the best ever combination! Who doesn't want to look sweet and modern all at once? For spring we have bright happy colors and big bold prints, along with your favorite cardigans and basic tees. Louie et Lucie make the BEST cardigans ever! Once you have one, you'll never go back.
Just
$129.00
this dress is a great deal...especially when you consider how versatile!
A big, bold, colorful print mixed with a classic silhouette=YES!
Wear her with your favorite casual spring kicks to the farmers market,
or pair her with some pumps and glam jewelry and impress at a wedding!
This dress does run *slightly* small due to the nature of the woven fabric
(not much stretch). Call us for sizing help if you're unsure!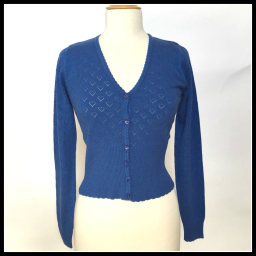 The perfect cardi at
$86.00
. A cotton blend for easy breezy spring dressing.
Scalloped edges and a pointelle knit to keep you girly and sweet,
but in a deep royal blue for balance and wearability!
Adorable heart buttons too. Wear this all spring and summer!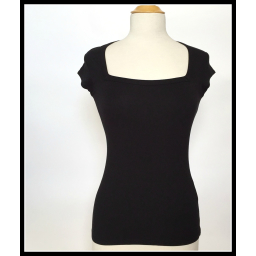 $48.00
. This tee is perfect. Dress up for work, or wear with jeans!
The extra special neckline makes this tee unique. Paired with a perfect fit
no one will see you in this tee and think anything but fab!
How awesome to look put together in a t-shirt?!?!?!
Basics and statements galore. Freshen up your spring wardrobe!
Happy prints and perfect fits. Yay!
NW 16th Ave, Portland, OR 97209
Tuesday-Saturday 11-6; Sunday 12-5