The Amanda dress by Sarah Bibb is the most perfect dress ever designed! An easy short sleeve. Blouses just right while accentuating your waist with a thin, comfortable elastic waistband. The perfect just-around-the-knee length! Straight skirt that hangs just right and is never too clinging. With pockets! And of course in the softest knits only!
The Amanda comes in the perfect fabric just for you. Bold solids, fun prints, easy neutrals...we have it all :)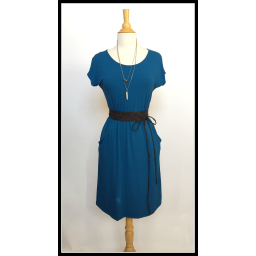 The
Amanda in Cobalt
is the perfect bright and sunny solid! This shade of blue looks good on everyone.
Pair with a fun printed obi belt, or a contrasting cardi worn over her!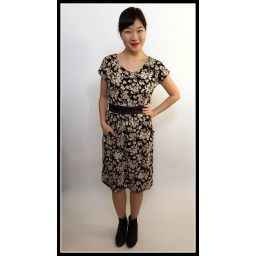 The Amanda in Black and Tan Floral is an easy classic. This dress and print will stand the test of time!
A little twist on classic Black and White, this print is so easy to wear!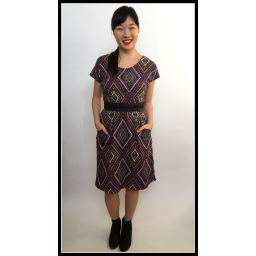 Last but not least the
Amanda in Pink Geo
! A super fun and bright print on a black base to keep you grounded! Love this one. It's also made from a cotton blend! We know you love cotton!
The best part is...all of these dresses are Made In Portland! We have our very own "Factory" where our wonderful employees make these garments for you! Doesn't it feel good to know where your clothes come from?
NW 16th Ave, Portland, OR 97209
Tuesday-Saturday 11-6; Sunday 12-5