New things made by Sarah Bibb right here in Portland, OR! Patterned silks, soft jerseys in the BEST styles for work and play!
Fall clothing is approaching...I know it's sad to say it but it's true! We are expecting our first deliveries late this month! In the mean time we have made some beautiful season-less transition pieces for you ♥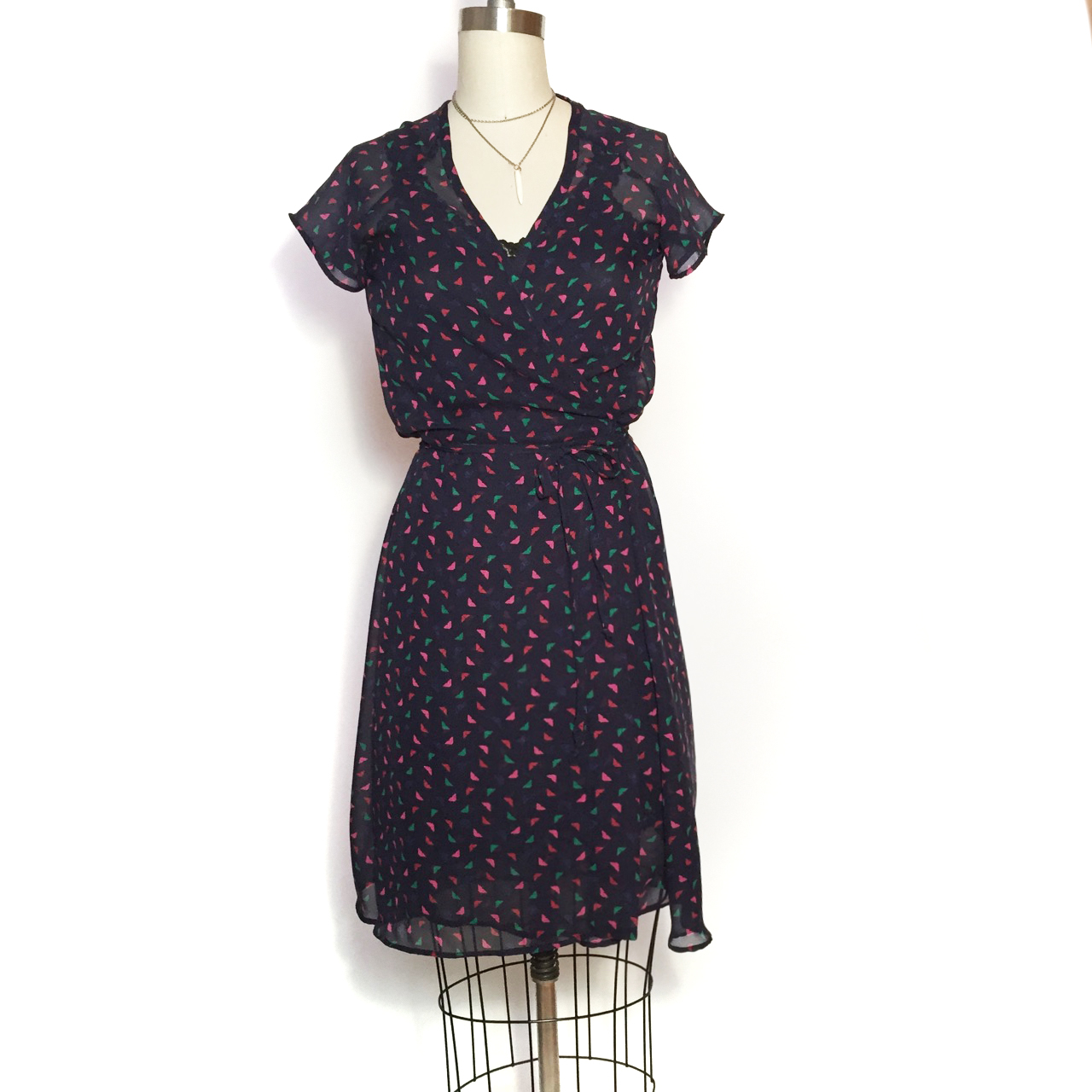 The Emily Dress by Sarah Bibb is the cutest little wrap dress! In this fun Navy Flutter print it's sooo fresh! Easy and so cute! This particular style is so flattering for "pear" shaped ladies...little on top but you have a nice booty? This will be sooo cute on you! Bustier girls may prefer a dress that gives more coverage on top...Or let your pretty slip peek out! 100% silk!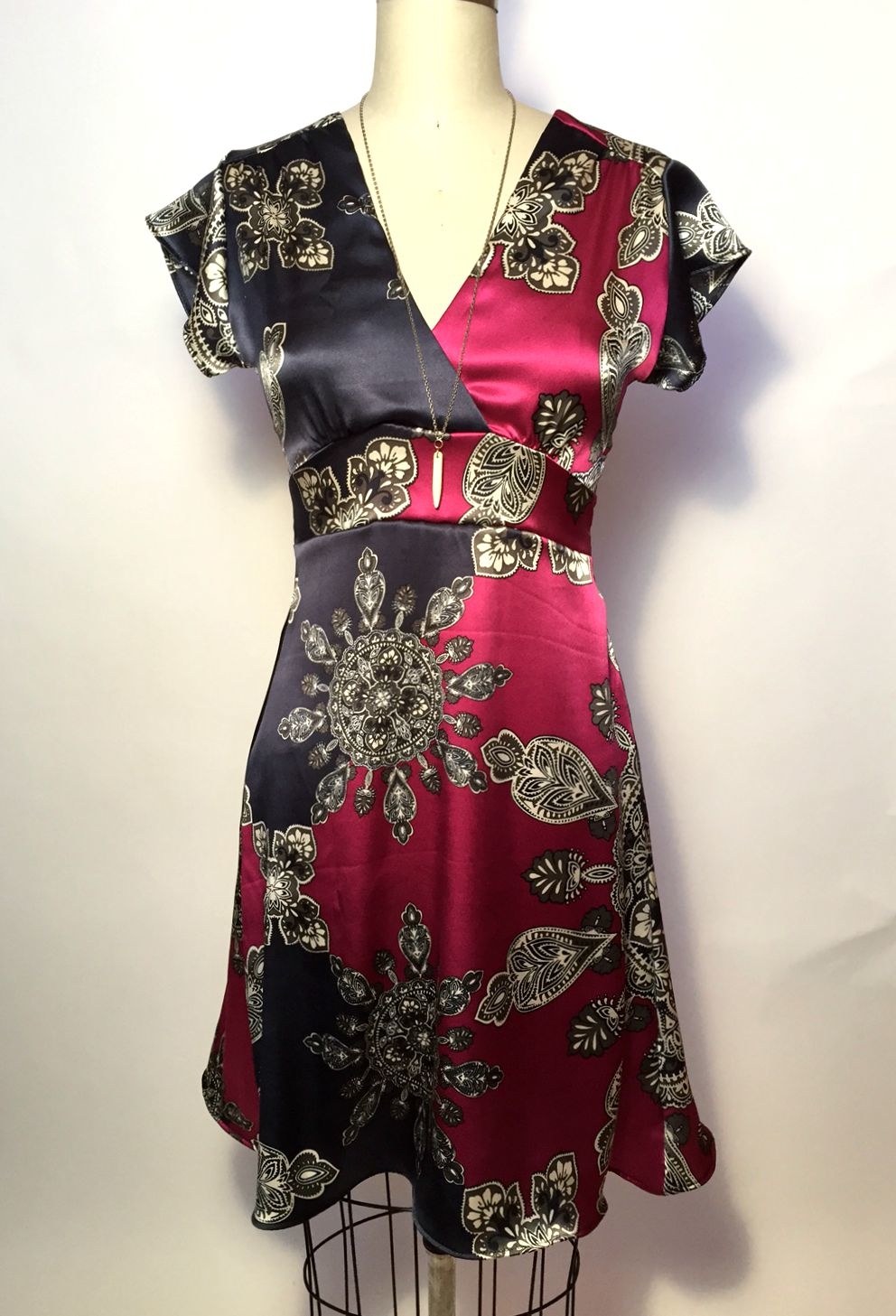 The Kate Dress by Sarah Bibb is another easy silk dress! Can be dressed up or down for work or play!
So cute in the summer with strappy sandals...and so cute in the colder weather with tights and boots!
So easy to wear.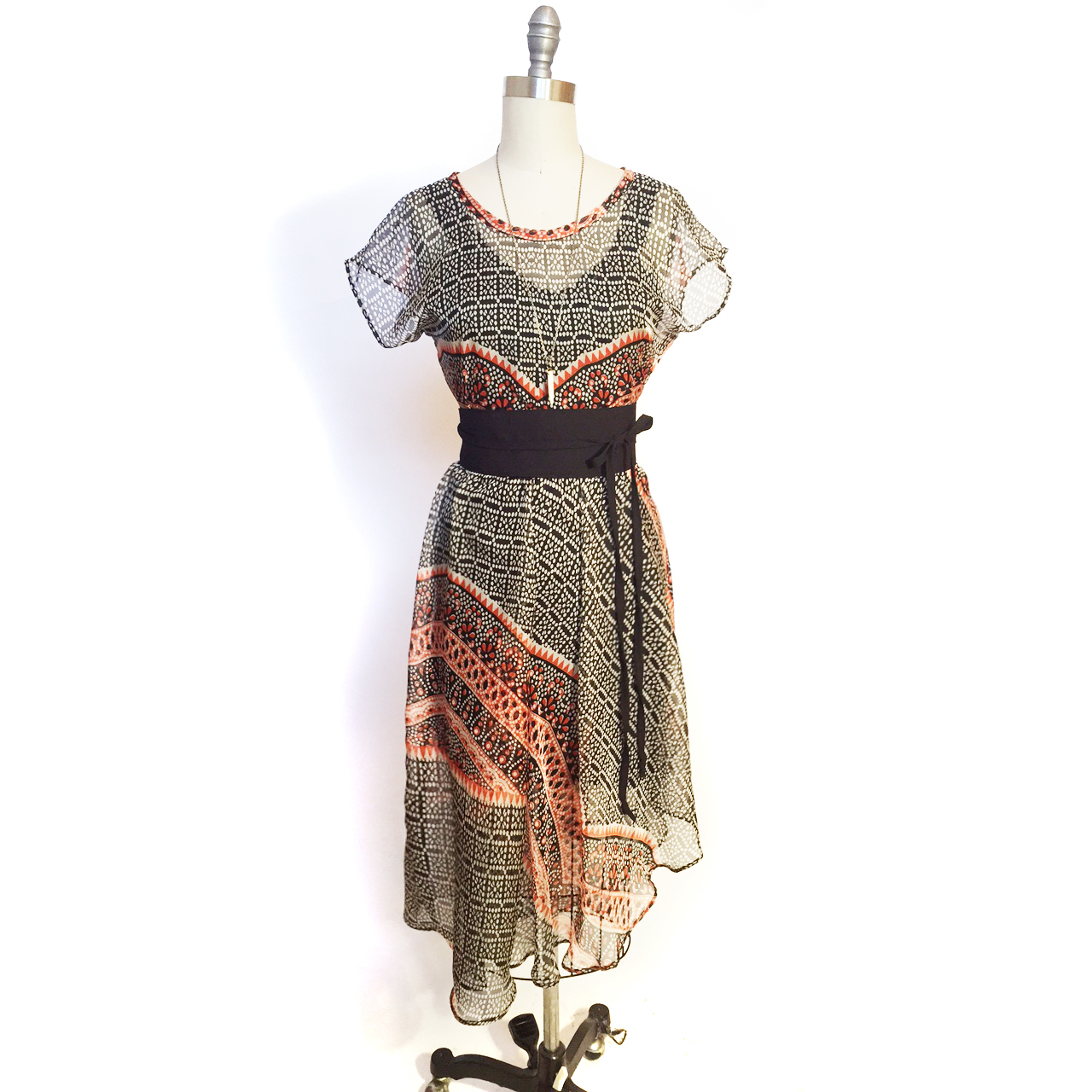 Last but not least, Folly favorite the Nora! In a light silk with a rusty red-orange and black.
Graphic. Bold. Beautiful! Glides like a dream. The most comfortable way to dress up!
I love this print! Wear to events year round. Easy and season-less!